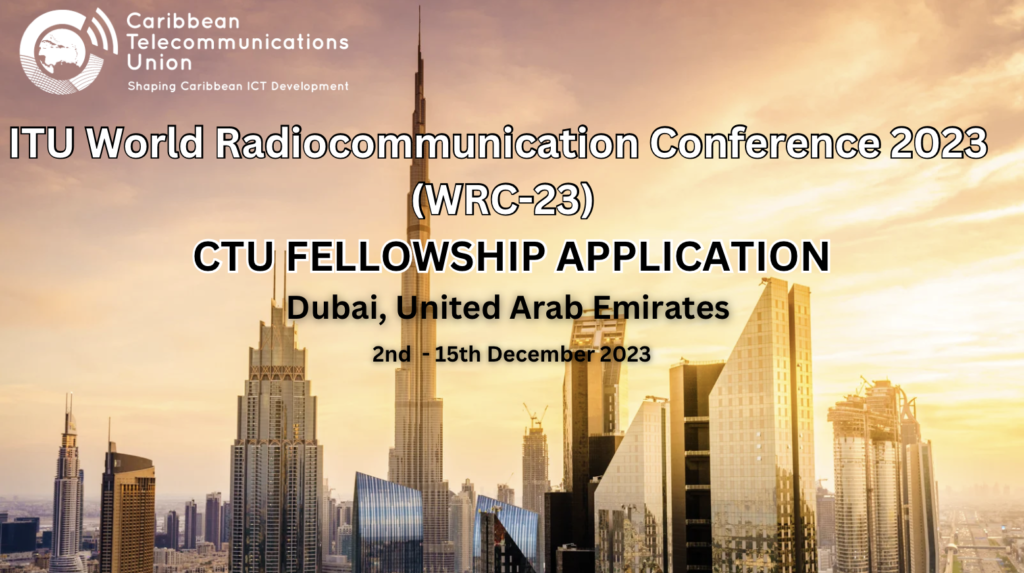 World Radiocommunication Conferences (WRC) are held every three to four years to review, and, if necessary, revise the Radio Regulations, the international treaty governing the use of the radio-frequency spectrum and the geostationary-satellite and non-geostationary-satellite orbits. Revisions are made on the basis of an agenda determined by the ITU Council, which takes into account recommendations made by previous world radiocommunication conferences. The general scope of the agenda of world radiocommunication conferences is established four to six years in advance, with the final agenda set by the ITU Council two years before the conference, with the concurrence of a majority of Member States.
The CTU's presence at WRC-23 plays a crucial role in fulfilling its mission of supporting its members and facilitating spectrum management harmonisation in the Caribbean region.
Selected fellows will not only receive financial support but will also have a unique opportunity to actively contribute to shaping the global landscape of technology and communication. As fellows, they will have the exceptional privilege of accompanying the Deputy Secretary-General of the CTU to WRC-23.
Fellows will benefit from a comprehensive support package, which includes coverage of hotel accommodations and round-trip airfare to and from Dubai for the last two weeks of the conference, spanning from 2nd December 2023 to 15th December 2023. Additionally, a per diem will be provided to fellows to cover their daily expenses and facilitate their active participation throughout the conference.