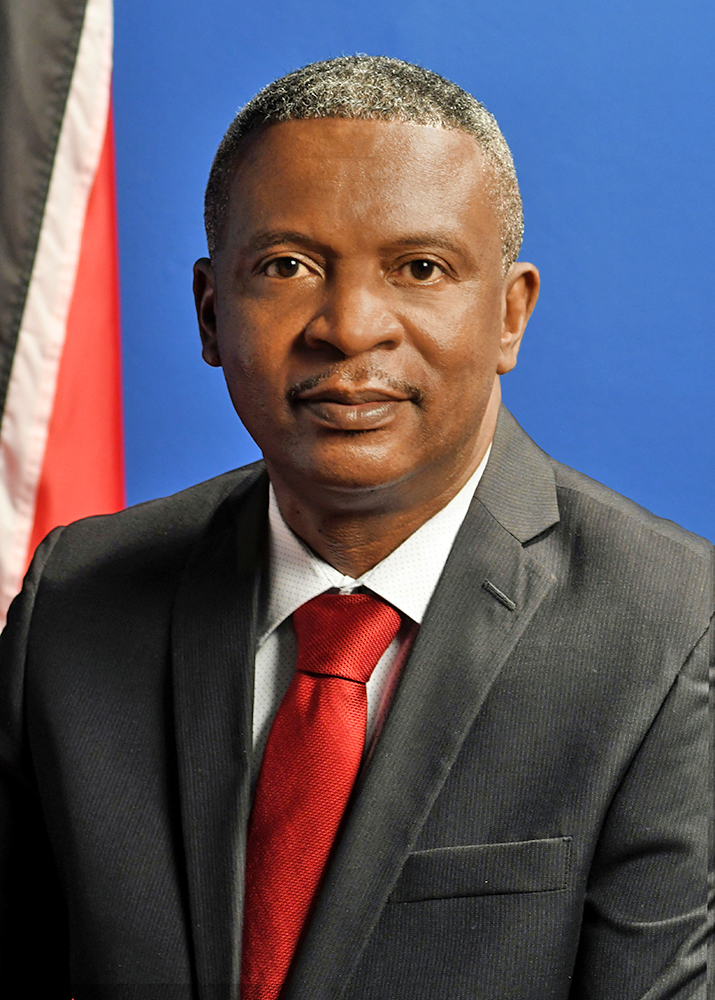 Senator The Hon. Hassel Bacchus
Minister of Digital Transformation of Trinidad and Tobago, and
President of the General Conference of Ministers
Senator the Honourable Hassel Larry Bacchus was appointed as the Minister of Digital Transformation on July 12, 2021; after serving previously as Minister in the Ministry of Public Administration and Digital Transformation from August 19, 2020.
The holder of an A.A.S. in Electronics Engineering Technology from the University of the District of Columbia, Washington, D.C.; and certifications in Leadership Development and Project Management, Minister Bacchus has had a 30-year professional career in the field of Telecommunications. Having begun as a technician, he rose rapidly through the ranks to become Chief Technology Officer (CTO) of the Telecommunications Services of Trinidad and Tobago Limited (TSTT). Viewed as an experienced leader and visionary in the technology arena, he is often called upon to lend his expertise and insight to advance the development of practitioners in the field.
A son of Tobago, Minister Bacchus willingly accepted the challenge of leading Trinidad and Tobago's digital transformation efforts as a critical aspect of the country's sustainable development journey. Guided by the core principles and values of collaboration, credibility, resilience, responsiveness and transparency, he is unswerving in his quest to enhance the lives of citizens through the provision of end-to-end goods and services using appropriate digital technology.
Minister of Economic Development, Planning, Tourism, ICT, Creative Economy, Agriculture, and Lands, Fisheries & Cooperatives of Grenada, and,

Vice-President of the General Conference of Ministers