Smart Seas Toolkit for Disaster Resilience Project
("Smart Seas")
About
The Smart Seas Toolkit (SST) for Disaster Resilience ("Smart Seas") project is a joint initiative of the InternationalTelecommunication Union (ITU), Caribbean Telecommunications Union (CTU) and the Telecommunications Authority of Trinidad and Tobago (TATT), supported by the Government of the Republic of Trinidad and Tobago which aims to increase the resilience and ultimately preserve the lives of Caribbean small-scale fishers (SSF) through information and communications technologies (ICTs), with emphasis on the enabling environment.
The project will identify gaps which may exist in the maritime communications enabling environment, from which gap-filling recommendations will be produced under consultation with key stakeholders within the region. These recommendations, along with other resources produced during the project, will form part of an online toolkit to strengthen the enabling environment. The project is initially being implemented in Trinidad and Tobago, which serves as the Maritime Rescue Co-ordination Centre (MRCC) for: Barbados, Grenada, St. Vincent and the Grenadines, as well as Trinidad and Tobago. The project outputs and outcomes are expected to be transferable to other Caribbean countries.
Furthermore, the project aims to facilitate the establishment of an international community to tackle the ongoing challenge of inaccessible communications at sea, through technological, service and market innovations. Subsequent phases of the Smart Seas project will introduce a certification program for marine very high frequency (VHF) radio- operation and increase SSF capacity. Later phases will also feature the utilization of cutting-edge communication technologies to close data gaps in the maritime sector that are essential for boosting resilience across the mitigation, preparation, response, and recovery phases of the disaster risk management cycle.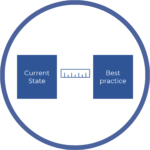 Gap Analysis of Trinidad and Tobago Provisions to Meet Obligations under UN Treaties and Recommendations applicable to Communications at Sea for Small-Scale Fishers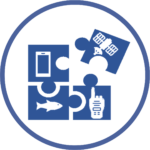 An Agenda for Accessible Communications@Sea Solutions for Small-scale Fishers