By CTU Secretary General
13th June 2022
Kigali, Rwanda, WTDC22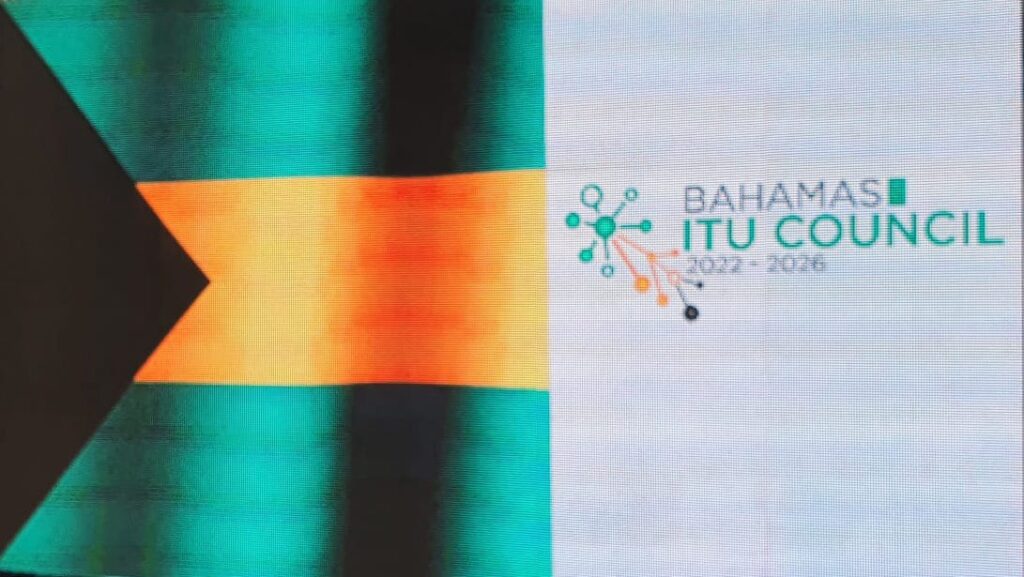 Secretary General of the ITU,
Excellencies, distinguished guests………..
Good evening!
Let me begin by thanking our host, the government, and people of Rwanda for the excellent hospitality, the world-class hosting facilities, the professionalism, and support here at World Telecommunications Development Conference, WTDC- 22. It being the 1st to be hosted on the African continent, one that shares a long history with the islands of the Caribbean, you have set a very high standard for those that will follow you.
I want also to thank the Secretary-General Zhao and the Director BDT, Ms. Doreen Bogdan Martin for your consistent support over the years to CTU member states, and also for the very rich discussions that have been taking place here. In particular, I am pleased with the ambitious goals set to reach the unconnected, the advocacy for youth and gender issues which are having a significant impact globally. We had really good participation from the Caribbean in the Global Youth Summit, Generation Connect. I am also happy to say that the CTU also pledged within the Partner to Connect initiative, giving a commitment to developing ICT indicators to provide a better monitoring and evaluation framework for Caribbean ICT policy development, which is very badly needed if we are to make targeted interventions to reach the ICT-related Sustainable Development Goals. We also gave a commitment to expand the network of internet exchange points in the region to improve network efficiency and resilience in the Caribbean.
Lastly we will redouble our capacity building efforts, working with partners in the region to train and build awareness at all levels of Caribbean society so that we can see more digital entrepreneurship, innovation, improved digital skills, and encourage more meaningful connectivity and strong ICT political leadership.
In this latter vein, focussing on the matter at hand, The Bahamas is offering itself, as you know, to serve a second term on the ITU Council. The member states of the Caribbean Telecommunications Union (CTU), met in November of last year and gave their unequivocal and strong support, by way of a consensus, for Bahamas' candidature.
We believe that it is critical for Small Island Developing States to have a seat at the table. We believe that it is important for the Caribbean to have a seat at the table. We strongly support multilateral processes embodied in specialised UN agencies like the ITU because they give us a voice on matters of global policy, standards and regulation which are all critical to our social and economic development. That voice is diminished if we do not actively participate.
You are aware, all 14 independent CTU Member States are Member States of the ITU and at the Secretariat of the CTU, we have been advocating for strong representation, consistent participation and active engagement so the ITU understands that we value the benefits that being a part of this great institution brings. These benefits include provision of resources, expertise, policy development support, disaster emergency support, capacity building opportunities, development financing and more. We are pleased that the ITU has a representative in the region, hosted in the UN House in Bridgetown, Barbados and we can attest to the value of having that regional presence and long may it continue. I am committed to working more closely with that regional office and to collaborate wherever possible as we engage our policy makers in the General Conference of Ministers, in our Executive Council meetings and other initiatives such as CTU ICT Week, ministerial seminars, Roadshows and Futurescape, CARICOM Single ICT Space and our 21st Century Government initiatives.
The Bahamas is also a member of the Commonwealth of Nations as you have also heard. And as such also enjoys a strong relationship with the Commonwealth Telecommunications Organisation.
In addition, The Bahamas has always been an active member of the CTU, and within the region has been active in the Inter‑American Telecommunication Commission (CITEL). The Bahamas has also been an active participant and advocate in the proceedings of the ITU Council in the current term. As you can see they have a very strong, even though not large, but strong and experienced delegation here at WTDC22 and I encourage you to engage with them and other CTU member states represented here, namely Jamaica, St. Lucia, Saint Kitts and Nevis, Trinidad and Tobago and Cuba. We have others who are participating remotely as well, such as Suriname.
In closing, we strongly support the bid by Bahamas for ITU Council and we kindly ask for your support as well to ensure small island developing states continue to be a part of the strategic management of this excellent international organisation and that there is appropriate advocacy on behalf of Small Island Developing States.
I thank you for your attention.
Enjoy the rest of your evening.