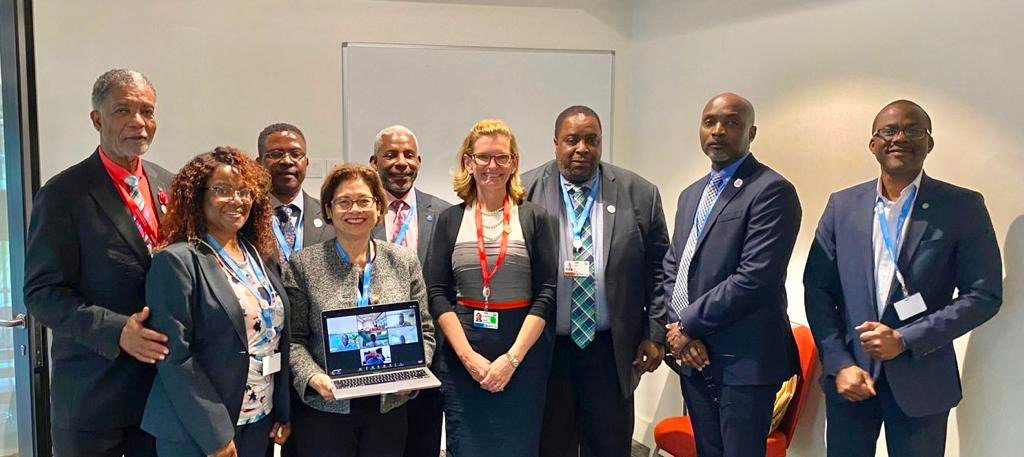 A CTU delegation held a World Telecommunications Development Conference (WTDC) Stakeholder Meeting with Ms. Doreen Bogdan-Martin, Director of the International Telecommunication Union (ITU) Telecommunication Development Bureau (BDT), to discuss the work of the BDT, in particular in the area of the need for the implementation of emergency communications plans.
Both parties addressed the need for Member States to sign on to the United Nations's Tampere Convention, which would enable them to be better prepared to facilitate the provision of prompt telecommunications assistance in the aftermath of a disaster.
The Tampere Convention covers both the installation and operation of reliable, flexible telecommunication services. Regulatory barriers that impede the use of telecommunication resources for disasters are waived. These barriers include the licensing requirements to use allocated frequencies, restrictions on the import of telecommunication equipment, as well as limitations on the movement of humanitarian teams.
They also explored ways in which the ITU area office in Barbados can be strengthened to better meet the needs of the region and how to improve CTU Member States participation in the ITU.
Nine (four in person and five remotely) CTU Member Countries participated in the meeting.
Mr. Bevil Wooding, Director of Caribbean Affairs, American Registry for Internet Numbers, #ARIN, and a long standing associate of the CTU, also attended the meeting.