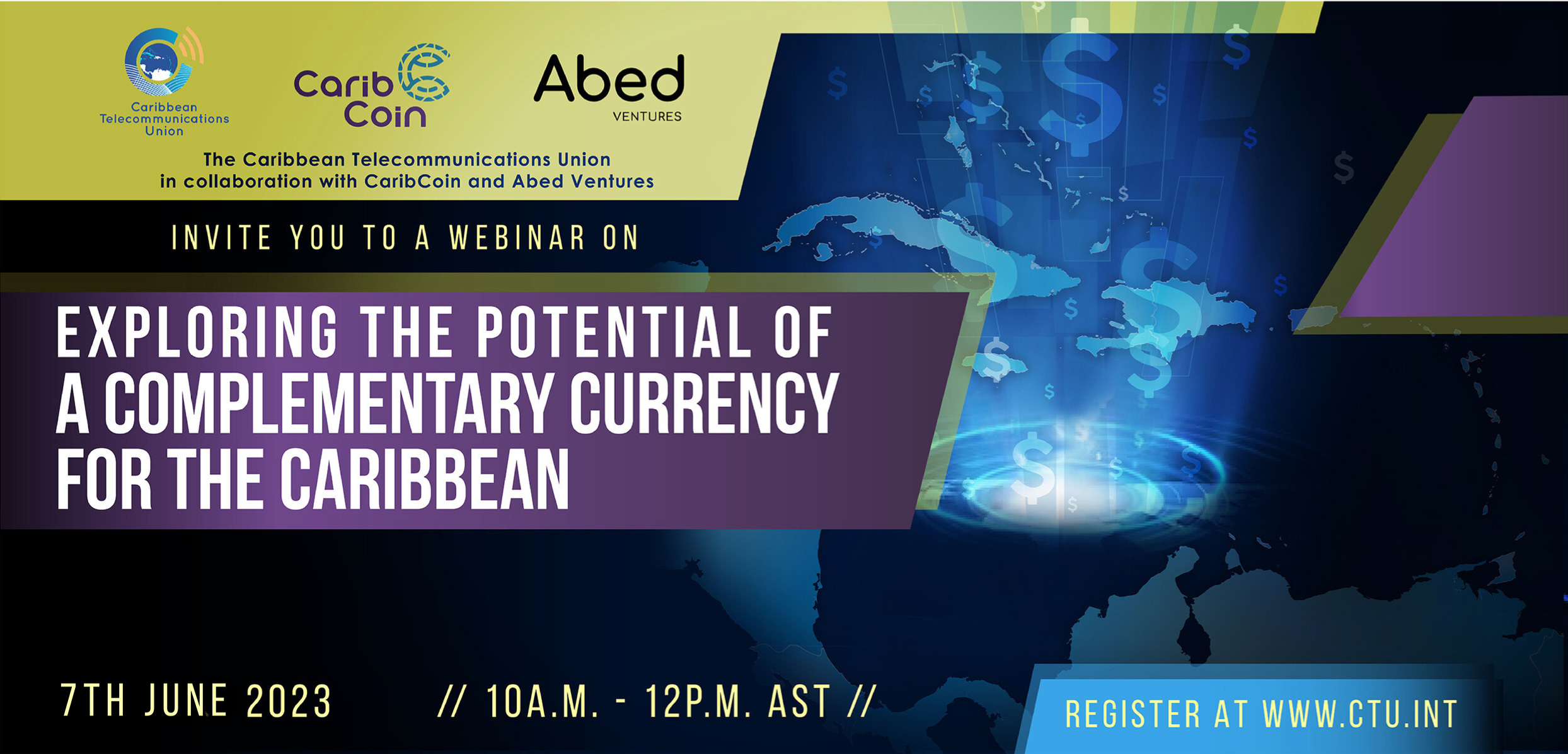 Webinar on Exploring the Potential of a Complementary Currency for the Caribbean
June 7, 2023
Venue: Online
OVERVIEW
Movement of capital in the Caribbean relies heavily on foreign correspondent banks and USD liquidity in the region. This makes cross-border payments expensive, slow, and banks in the region susceptible to de-risking. The region's lack of financial connectivity limits the development of the CARICOM Caribbean Single Market and Economy (CSME), creating significant barriers for intra-regional trade which only accounts for 10% of CARICOM's total trade, compared with the European Union, where intra-regional trade accounts for as much as 68%.
Complementary Currencies have proven that they are a good instrument to tackle such situations in different parts of the world. They create liquidity and foster sustainable development through incentivising the growth of regional business networks. It is proposed that the Carib$, an asset-backed Complementary Currency that maintains a stable value, is introduced into the region. It will be fully convertible to the region's national currencies and thus integrate into the existing financial system. Carib$ will be governed by a network of public and private-sector stakeholders, who are committed to the Caribbean's sustainable development. It will foster cross-border trade and facilitate peer-to-peer payments.
Purpose and Objectives of Webinar
The purpose of this webinar is to highlight the utility of a Complementary Currency in resolving the Caribbean's cross-border settlement challenges. The objectives of this webinar include to:
Outline the financially disconnected landscape of the Caribbean, explaining the root causes and consequences of this problem at both the macro and micro levels.
Explore the relevance of complementary currencies, including their use cases, benefits and utility for the Caribbean.
Present the Carib$ concept to the business community and political sphere as a viable and effective solution for conducting cross-border transactions across the Caribbean.and fostering the CSME.
Format and Outline of Webinar
The webinar will take the form of presentations on Complementary Currencies and their potential for regional development followed by a panel discussion and will be held via the CTU's Zoom Webinar platform on Wednesday 7th June 2023 from 10:00 a.m. to 12:00 p.m.
Proposed Target Audience
This webinar seeks to attract:
Politicians responsible for developing the framework of CARICOM
CARICOM business community (especially those interested in or currently trading)
Business support organisations (including various chambers of commerce and associations)
Financial Community (notably payment service providers, regulators, central banks)
REGISTER
AGENDA
Time
Session Title
Speakers
10:00 a.m.
Welcome Remarks
Mr. Gary Kalloo
Director, Business Development and Implementation Support, CTU
10:05 a.m.
Feature Address:  Complementary Currencies and their potential for regional development

Dr. Leander Bindewald
Researcher & Consultant:
Complementary Currencies,
MONNETA, Germany
10:30 a.m.
Question and answer segment
10:35 a.m.
Embracing the potential of Complementary Currencies for the Caribbean: Carib$
Dr. Jan Schröder
Founder & Chief System Architect, CaribCoin
11:05 a.m.
Panel Discussion:

Complementary Currency – a pathway towards CSME?

Moderator:
Ms. Michele Marius
Founder, ICT PulsePanelists:Mr. Rodney Taylor
Secretary-General, CTU

Dr. Antonio Alleyne
Lecturer, Economics
Dept. of Economics
University of the West Indies – Cave Hill

Dr. Jan Schröder
Founder & Chief System Architect, CaribCoin

11:45 a.m.
Question and answer segment
11:55 a.m.
Closing remarks
Dr. Jan Schröder, CaribCoin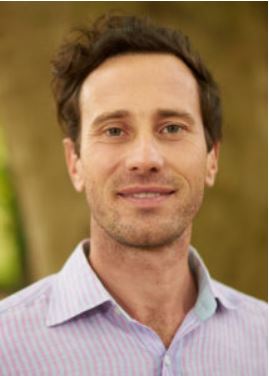 Dr.

Leander Bindewald

Leander's field of expertise are complementary currencies. He holds a PhD in economics from the University of Lancaster. From 2012 to 2015, he managed the international EU Interreg project "Community Currencies in Action" (www.ccia.eu) for the New Economics Foundation (NEF) in London. CCIA aimed to enhance the research and practice across this fast developing field of socio-economic tools, supporting the dissemination and innovation of currency solutions in the public and third sector across Europe, develop an evaluation framework for the socio-economic impact of currencies innovations and provide support and training for existing and new currency initiatives. Leander also holds a master's degree in Neurobiology (Diplombiologe), a Master of Arts (Magister Artium) in Philosophy and Business – both from the University of Freiburg in Germany, his country of origin – and an abiding hands-on love for lush gardens and forests. He has lived in all five corners of the globe and worked as a freelance consultant in many European countries, Asia and the Americas, focusing on participatory processes, monetary education and currency design.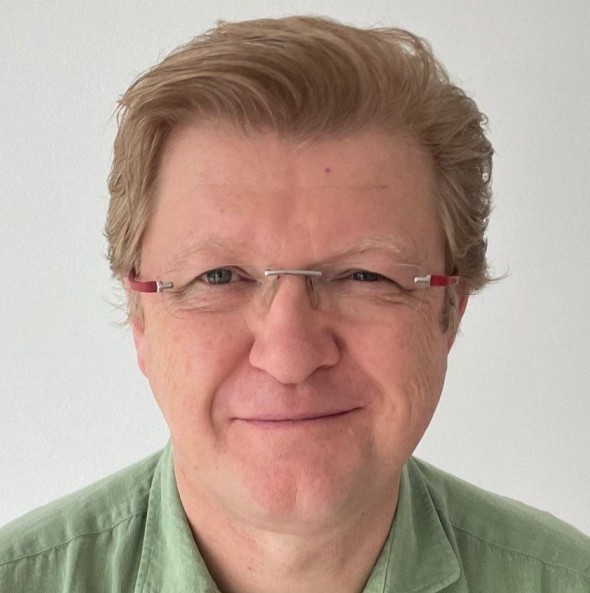 Dr.

Jan Schröder

In 1991 Jan stopped chasing elementary particles at CERN in Geneva. Since then he has been highly active in the field of social innovation with a focus on network governance and social impact management. To achieve social and economical sustainable solutions he always works together with others in networks. Internationally he is renowned as architect of the German initiative 'Local Alliances for Family', bringing together more than 25.000 institutions in over 700 local stakeholder networks with 1bn media contacts. He is involved in leveraging the possibilities of Distributed Ledger Technology (Blockchain) to scale social impact. He leads an experienced team bringing Carib$ a Complementary Currency to the Caribbean. Furthermore, he is manager for innovation and network management in a consultancy for the health and care sector. One focus of his work is applying AI to the field of societal inclusion. Jan's credo: cooperation is structure, content and attitude in achieving impact together with partners and clients. Together we can do more with fun and the drive to make the world a better place for people and planet.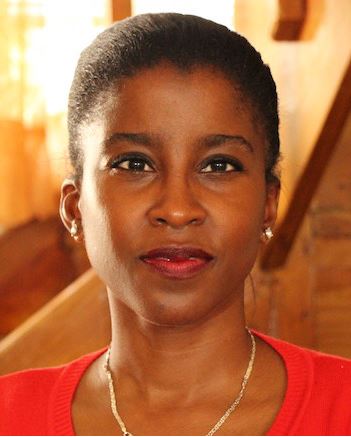 Ms.

Michelle Marius

An experienced Consultant, Manager, Regulator, Engineer and Author, Michele Marius has 20 years' experience in the ICT and telecommunications space. She has worked in both the private and public sectors, and in developed and developing countries in the Caribbean, Southeast Asia and the South Pacific. Currently, Michele is the Director of ICT Pulse Consulting Limited, a research and advisory firm that specialises in a broad range of ICT and telecommunications issues, and is based in Jamaica. She is also the Founder of Project Calls (www.projectcalls.com), an online platform that collates tender opportunities from across the Caribbean region. Finally, Michele is the Publisher, Editor and Primary Contributor of ICT Pulse (www.ict-pulse.com), a well-respected and longstanding online publication that discusses topical telecommunications and ICT issues from a Caribbean perspective, which has wide readership across the region and internationally. She also hosts of the ICT Pulse Podcast, through which to deep dive into important ICT/technology issues occurring in the Caribbean, thus enriching the conversation we, in the region, could be having.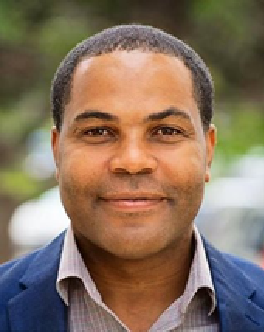 Dr.

Antonio Alleyne

Dr. Antonio Alleyne knows the importance of business success to any economy. Approaching 14 years of professional experience analyzing the economics of trade and commerce, Dr. Alleyne has investigated critical topics from the viewpoint of government, the private sector, and academia.   With over thirty internationally published articles and book chapters, his research falls under economic integration- i.e., bringing countries closer for commercial advantages. He mainly uses quantitative methods to investigate concerns about international trade, innovation, competitiveness, and Caribbean development, also with a particular interest in the region's non-traditional markets from which we can benefit.  Dr. Alleyne's overarching focus is on the integration efforts that connect the Caribbean and Asian regions, which can be mutually beneficial. His interest surrounds the potential of efficient and close Caribbean-Asian relations from a commercial perspective. As a lecturer within the Economics department at the University of the West Indies, Cave Hill Campus, Dr. Alleyne posits intra-regional growth potential through reduced transaction costs and increased innovation.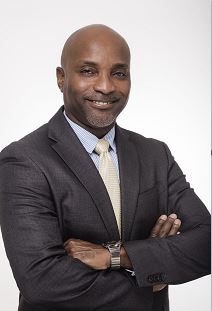 Mr.

Rodney Taylor

Mr. Rodney Taylor, a national of Barbados, was appointed as CTU Secretary General from 1st March 2021. He was formerly the Chief Digital Technology Officer with Barbados' Ministry of Innovation, Science and Smart Technology (MIST), where he was the technical lead on Barbados' digital transformation, improving public sector service delivery through the strategic use of innovation, science, and SMART technology. Mr. Taylor's over 20 years of professional experience includes management of the Information Systems Unit in Barbados' Ministry of Foreign Affairs and Foreign Trade and its overseas missions. He also previously served between 2010 and 2014 as the Business Development and Operations Manager at the CTU, where he worked with regional governments in the development of policies to govern information and communications technology (ICT) and represented the region in many international ICT conferences. He also led the work to operationalise the CTU's Caribbean Centre of Excellence, to offer consultancy services to the Member States and others. Mr. Taylor is an advisor on Internet Governance and has published research on e-Commerce diffusion in small island developing states in the Journal of Information Systems for Developing Countries. He is an Ethical Hacker and a founding member and former Chairman of the Barbados Chapter of the Internet Society, an organization whose aim is to promote the open development, evolution, and use of the Internet for the benefit of all people throughout the world. Mr. Taylor holds a Masters in Management and Information Systems from the University of Manchester, UK, and a Post Graduate Diploma in Public Sector Management from the University of the West Indies.