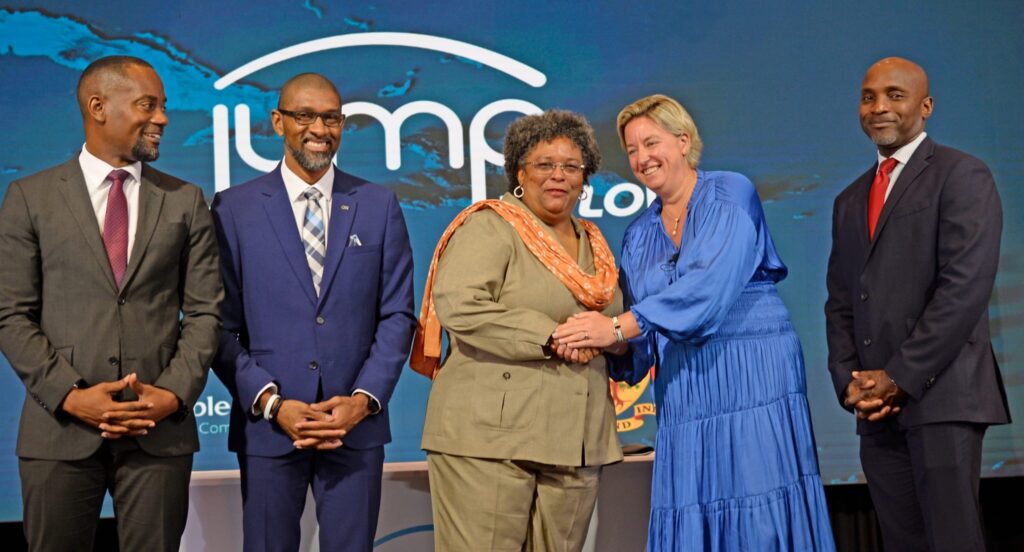 Ladies and gentlemen,
Firstly, let me thank Cable and Wireless for the invitation to participate here today on behalf of the Caribbean Telecommunications Union. I am sure I can speak for all 20 of our Member States when I say that initiatives such as JUMP are very important and badly needed if we are to bridge the connectivity gaps here in the region. Make no mistake about it, this is a global issue—the need to connect underprivileged communities and individuals who have no access to the internet due to social, economic and technological constraints. Universal access to the internet is not a luxury; it is a fundamental necessity, some argue even a human right, and it serves, if used appropriately, as a catalyst for societal progress.
On a global scale, the extent of this problem is staggering. According to recent reports, over half of the world's population remains unconnected. The digital divide deepens existing social inequalities, leaving the underprivileged further marginalized. By addressing this issue head-on, we take a significant step towards achieving the United Nations' Sustainable Development Goals, particularly Goal 9, which aims to build resilient infrastructure, promote inclusive and sustainable industrialization, and foster innovation.
There are many initiatives I can point to globally that are seeking to address this issue. At the World Telecommunications Development Conference (WTDC) held in Rwanda in June 2022, the International Telecommunication Union launched Partner to Connect (P2C). This is a multistakeholder alliance in close cooperation with the Office of the UN Secretary-General's Envoy on Technology, the UN Office of the High Representative for the Least Developed Countries, Landlocked Developing Countries and Small Islands Developing States (UNOHRLLS), and in line with the UN Secretary-General's Roadmap for Digital Cooperation. The Partner2Connect Digital Coalition fosters meaningful connectivity and digital transformation globally, with a focus on but not limited to hardest- to-connect communities.
I would like to encourage C&W to use this pledging platform to let the world know about this initiative and to encourage other players in the market to do the same.
In March this year, CTU also signed an MOU with the Universal Postal Union which has an initiative Connect.post with the slogan Connect a post, connect a community. Post offices, given their geographic reach and affiliation with communities, provide an excellent avenue through which governments can extend their digital services.
I also want to highlight the work being done by the Internet Society in providing support for building of community networks, through grants, administered by their local chapters and I know that there is a Barbados Chapter. ISOC did a study in 2017 Unleashing the Internet in the Caribbean Removing Barriers to Connectivity and Stimulating Better Access in the Region.
Barbados was included in this study and I have emphasized very recently with ISOC the need for them to re-visit the study in order to assist policymakers through the provision of hard data to address this problem.
But why is this really so important. People need food, clothing and shelter. What is the big issue concerning the internet?
The internet provides a gateway to knowledge, information, and educational resources. When individuals are connected, they have access to a vast pool of learning materials, online courses, and educational platforms that can help bridge educational gaps and empower them with knowledge and skills. Classic example is the National Transformation Initiative here in Barbados, with its partnership with Coursera to provide a learning platform accessible to all Barbadians regardless of their backgrounds, learning styles or abilities.
This enables individuals to seek better employment prospects, improve their livelihoods, and break free from the cycle of poverty. Very much like how free education allowed me and others like me, to do the same. It is the reason I am standing before you today in this capacity.
Initiatives aimed at bridging the connectivity gap, such as the utilization of Universal Service Funds, hold great significance. Universal Service Funds provide not only access to the internet but also the necessary devices and training in digital literacy. By combining these elements, we empower individuals with the tools and knowledge needed to harness the full potential of the internet. It is not just about connecting people; it is about equipping them with the skills to navigate the digital world, to communicate, collaborate, and seize opportunities.
Lastly let me take this opportunity to thank Cable and Wireless for its commitment to the Caribbean region and for its investment in the ICT infrastructure that provides the foundation for national digital transformation. I was pleased in 2022 to be a part of the process which saw radical reduction in roaming charges within the CARICOM Single ICT Space. I am sure PM Mottly would want me to empahise that our goal is still the complete elimination of roaming and I want us to continue to work towards that. I know the constraints with respect to the need for better harmonization of the regulatory frameworks. I know the challenges with respect to the provision of competing services by companies that are not regulated and have not made the same investments that you have. As you know CTU has embarked on a process for which we will need the support at the highest level, the CARICOM Heads of Government, in order to resolve this issue. But that discussion is relevant in the context of the launch here today because it is a clear indication that if we are to seriously close the connectivity gap, we have to look at the entire internet eco-system and come up with new ways of collaborating from policymakers, to regulators, to private sector, international organisations, and civil society groups. This must be a collective effort.
In conclusion, let us work together to ensure that no one is left behind in the digital age, for a connected world is a world of boundless opportunities, inclusivity, and shared prosperity.
Ladies and gentlemen,