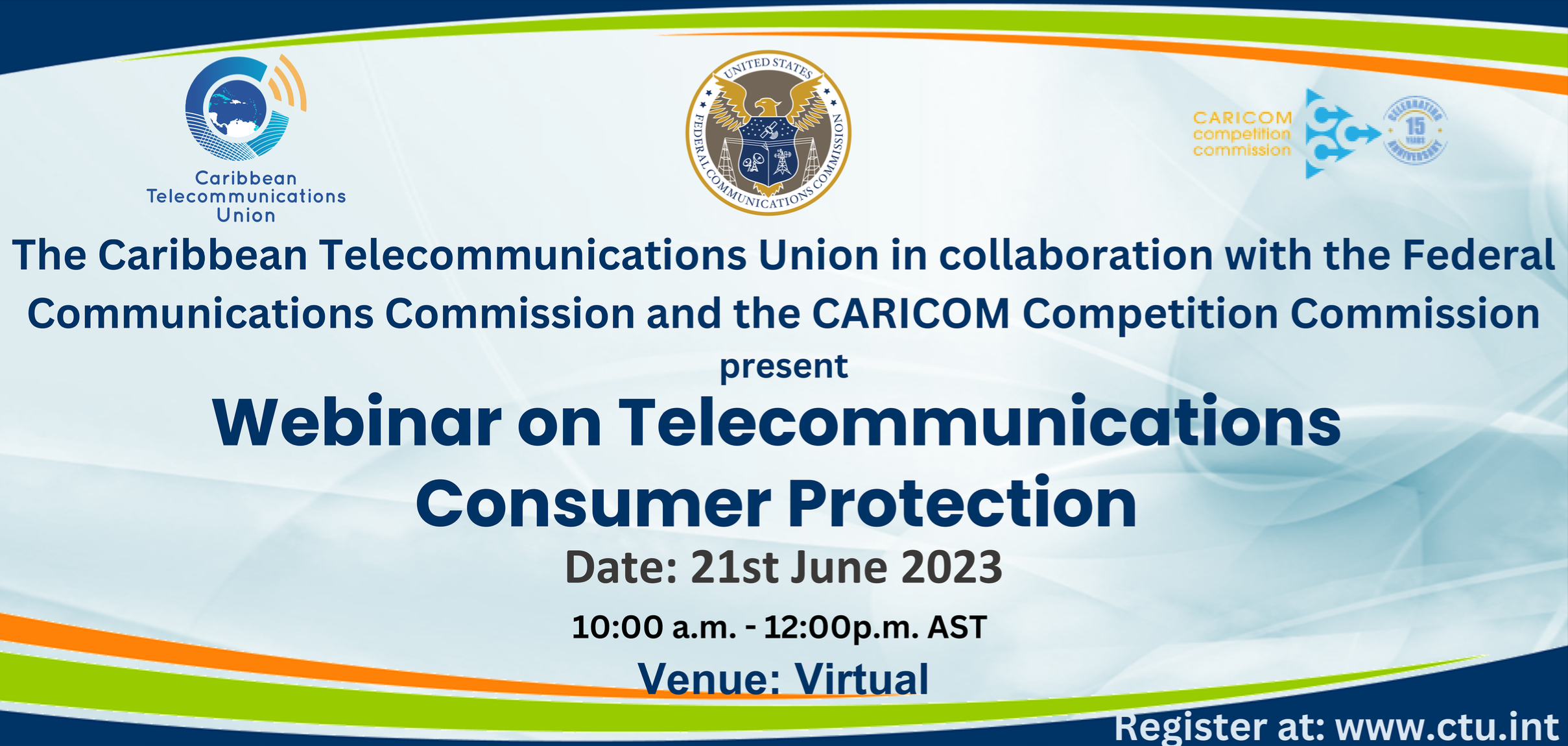 Webinar on Telecommunications Consumer Protection
June 21, 2023
Venue: Virtual
OVERVIEW
Consumer protection in the digital age is of paramount importance. In the rapidly evolving telecommunications landscape, the Caribbean Telecommunications Union (CTU) recognises the need to empower and educate its Member States and other key stakeholders about the rights of and safeguards for their constituents. To address this, the CTU is partnering with the Federal Communications Commission (FCC) and the CARICOM Competition Commission (CCC) to organise a Telecommunications Consumer Protection Webinar to disseminate valuable information, promote awareness and facilitate an interactive platform for stakeholders to engage with FCC and CARICOM experts.
Objectives:
The primary objectives of the Consumer Protection Webinar are as follows:
Educate: Enhance understanding of the rights, protections, and available resources in the telecommunications industry, including privacy, data security, billing practices, and consumer complaint resolution.
Promote Awareness: Raise awareness about emerging consumer protection issues, such as robocalls, spam messages, fraudulent activities, and unfair practices, while highlighting counter measures to mitigate risks.
Empower: Equip stakeholders with the knowledge and tools necessary to make informed decisions, exercise their rights, and protect themselves in the digital age.
Foster Engagement: Facilitate a dynamic and interactive platform for stakeholders to engage directly with FCC and CARICOM experts, ask questions and seek clarification on consumer protection matters.
Target Audience:
CTU Member States and other members
Stakeholders of the CCC such as Advocacy groups and consumer rights organisations
ICT sector and competition regulators in the Caribbean
Telecommunications service providers and industry representatives
Legal professionals specializing in consumer protection
The webinar will consist of informative presentations and interactive Q&A sessions.
ABOUT THE Federal Communications Commission (FCC)
The Federal Communications Commission (FCC) is an independent agency of the United States government that is responsible for regulating interstate and international communications by radio, television, wire, satellite, and cable. The FCC's main mission is to ensure that the American public has access to reliable and affordable communication services.
The FCC has several key responsibilities, including:
Licensing and regulation;
Spectrum management;
Consumer Policy/Protection; (CTU can address this topic)
Competition and market regulation: The FCC promotes competition in the communications market and enforces rules to prevent anti-competitive behaviour. It reviews mergers and acquisitions in the industry to ensure they do not harm competition or consumer interests; and
Universal service.
The FCC operates through a combination of rulemaking, enforcement, and adjudication processes. It holds public hearings, seeks public input, and issues regulations and orders to fulfill its responsibilities. The commission also serves as a forum for resolving disputes and complaints related to communications services.
ABOUT THE CARICOM COMPETITION COMMISSION
The CARICOM Competition Commission (CCC) was established to promote and maintain competition within the Caribbean Community (CARICOM). The CCC is one of the key institutions in support of the CARICOM Single Market and Economy (CSME).
Functions of the Commission
1. To:
apply the rules of competition in respect of anti-competitive cross-border business conduct;
promote and protect competition in the Community and co-ordinate the implementation of the Community Competition Policy;
2. In discharging the functions set out above, the Commission:
monitors anti-competitive practices of enterprises operating in the CSME, and investigate and arbitrate cross-border disputes;
keeps the Community Competition Policy under review and advise and make recommendations to COTED to enhance its effectiveness;
promotes the establishment of institutions and the development and implementation of harmonised competition laws and practices by the Member States to achieve uniformity in the administration of applicable rules;
reviews the progress made by the Member States in the implementation of the legal and institutional framework for enforcement;
co-operates with competent authorities in the Member States;
provides support to the Member States in promoting and protecting consumer welfare;facilitates the exchange of relevant information and expertise; and
develops and disseminate information about competition policy, and consumer protection policy.
VIEW AGENDA
REGISTER
VIEW OR DOWNLOAD AGENDA (PDF)
PROVISIONAL AGENDA
Wednesday 21st June 2023
Time
Session Title
Speakers
10:00 a.m.
 Welcome Remarks
Mr. Nigel Cassimire

Deputy Secretary-General

Caribbean Telecommunications Union (CTU)

10:05 a.m.
  Opening Remarks
Ms. Nese Guendelsberger

Deputy Chief, Office of International Affairs

Federal Communications Commission (FCC)

10:10 a.m.
FCC Initiatives on Consumer Protection Matters in the USA:

• Robocalls and Call Blocking

Unwanted calls – including illegal robocalls and illegally spoofed calls – are the FCC's top consumer complaint and our top consumer protection priority. The FCC has implemented policies and actions to help combat unlawful robocalls and malicious caller ID spoofing. The speaker will discuss the FCC's approach to combatting this major consumer issue/challenge and will discuss some of the FCC's latest actions.

 

Ms. Kristi Thornton

Acting Chief, Consumer Policy Division, Consumer and Governmental Affairs Bureau,

FCC

10:45 a.m.
  • Consumer Broadband Labels

The FCC has adopted rules that require broadband providers to display easy-to-understand labels to allow consumers to comparison shop for broadband services. The rules require broadband providers to display, at the point of sale, labels that show prices, including introductory rates, as well as speeds, data allowances, and other critical broadband service information. The speaker will discuss these rules and FCC's latest actions on this matter.

Mr. Zac Champ

Deputy Chief, Consumer Policy Division & Governmental Affairs Bureau, FCC

11:15 a.m.
· STIR/SHAKEN: Assuring Caller ID in IP Networks

Caller ID authentication technology enables subscribers to trust that callers are who they say they are. The STIR/SHAKEN framework, an industry-standard caller ID authentication technology, is a set of technical standards and protocols that allow for the authentication and verification of caller ID information for calls carried over Internet Protocol (IP) networks. The FCC rules require most providers to implement and use STIR/SHAKEN in the Internet Protocol (IP) portions of their networks.  As implementation continues to progress, in this session, the FCC will discuss the actions it has taken to facilitate implementation of this technology to give consumers more confidence that the caller ID information they receive is accurate.

Ms. Nese Guendelsberger

Deputy Chief

Office of International Affairs

FCC

11:30 a.m.
Consumer Protection in Digital Markets: A regional perspective
Mr. Rommell Hippolyte

Economist

CARICOM Competition Commission (CCC)

11:50 a.m.
Discussion of Possible Future Interventions and/or Collaborations
CTU, FCC, CCC
12:00 noon
Closing
Mr. Nigel Cassimire

CTU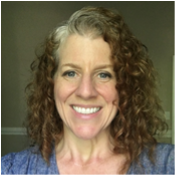 Acting Division Chief, Consumer Policy Division - Federal Communications Commission

Kristi Thornton

Kristi Thornton has worked on robocall and call blocking issues in the Consumer Policy Division at the FCC for 11 years. Prior to joining the Commission, she served as a law clerk at the US Court of Appeals for Veterans Claims.  She received her J.D. from Loyola University Chicago, an M.A. from a theological seminary, and a B.A. from Loyola University New Orleans.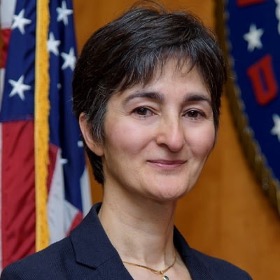 Deputy Chief, Office of International Affairs, Federal Communications Commission

Neşe Guendelsberger

Neşe Guendelsberger serves as the Deputy Chief of the Office of International Affairs (OIA), overseeing the FCC's global participation in international and multilateral conferences, regional organizations, cross-border negotiations, and bilateral meetings with other countries and foreign government officials. Ms. Guendelsberger has held a number of positions within the FCC since 2000, including in the Office of Commissioner Mignon Clyburn, the Wireless Telecommunications Bureau, and the Wireline Competition Bureau, in various capacities.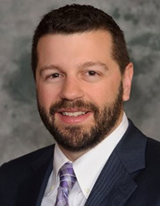 Deputy Division Chief, Consumer Policy Division, Federal Communications Commission

Zac Champ

Zac Champ is Deputy Division Chief in the Consumer Policy Division within the Consumer and Governmental Affairs Bureau (CGB) at the Federal Communications Commission. The Bureau develops and implements the FCC's consumer policies, including disability access, and serves as the agency's connection to the American consumer. Zac was previously CGB Chief of Staff and served as Vice President of Government Affairs at the Wireless Infrastructure Association (WIA) where he oversaw the association's advocacy department and its work before Congress, federal agencies, and state and local governments. Prior to joining WIA, Zac worked as a manager and counsel at a leading trade association concentrating on issues related to federal procurement of information technology systems, smart grid, and cloud computing. He has experience in the state general assembly of Connecticut, the U.S. House of Representatives, and the U.S. Senate. Zac served as Editor-in-Chief for the Syracuse Journal of Science and Technology Law and president of the Syracuse University Communications Law and Policy Society. Zac received J.D. from Syracuse University College of Law, an M.P.A. from the Maxwell School of Citizenship and Public Affairs, and a B.A. in Political Science from the University of Connecticut.

Economist

Rommell Hippolyte

Mr. Hippolyte has been a practicing economist in the region for almost 19 years. He is currently an economist at the CARICOM Competition Commission, where for the past 13 years,  his main responsibilities have been: investigating competition complaints of a cross-border nature; reviewing the Community Competition Policy with the aim to strengthening its enforcement; organising capacity building workshops on competition law and policy; and conducting research to promote the benefits of competition law and policy. Prior to the Commission, Mr. Hippolyte was an economist at the Ministry of Agriculture in Barbados, where he was the Ministry's focal point for several years for agricultural trade matters, including the WTO negotiations, the CARIFORUM-EU EPA, and the CARICOM-Canada negotiations. His other responsibilities included economic research on the sector and policy formulation. He holds a Bachelor of Science degree in Economics and Management, and a Master of Science degree in Financial and Business Economics from the University of the West Indies, Cave Hill Campus. He also has a Master of Laws degree from the University of London, with a specialization in competition law