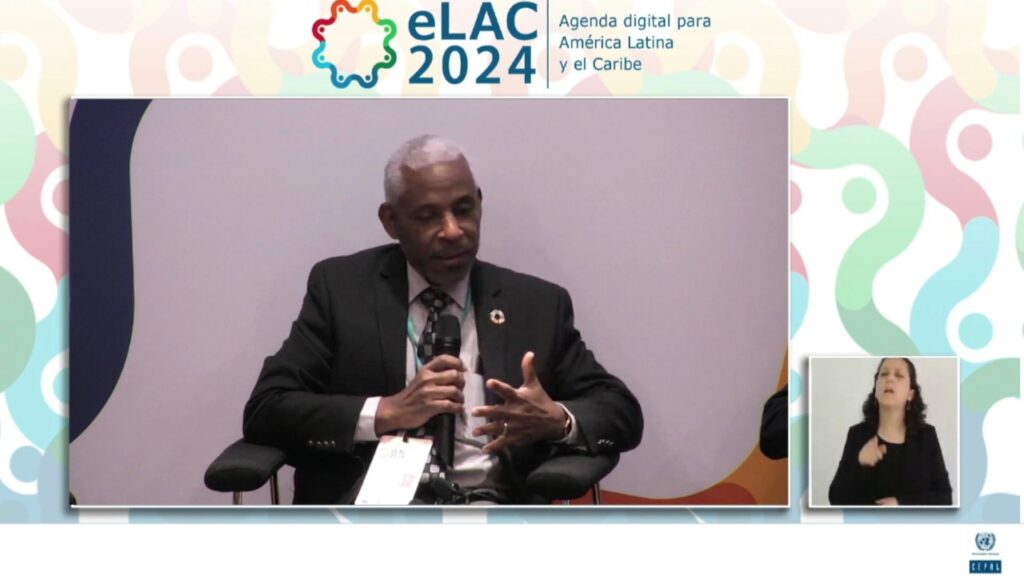 Mr. Nigel Cassimire, Deputy Secretary-General and Head of Regional Policy Development participated in a panel discussion titled "Towards a Regional Digital Market: governance and regulation in the areas of commercial and productive integration." The discussion took place at the Eighth Ministerial Conference on the Information Society in Latin America and the Caribbean (eLAC 2024) in Montevideo, Uruguay, on 16th November 2022, from 2:00 – 3:15 p.m. (UTC-3).
The panel discussion brought parties together to consider acceleration of the implementation of a regional digital market model that could create a harmonious economic environment for the digital exchange of products and services in Latin America and the Caribbean. Mr. Cassimire contributed information and experiences from Caribbean initiatives in this vein, most notably the CARICOM Single ICT Space initiative, and emphasised the importance of fostering multi-stakeholder collaboration in order to achieve success.
The eLAC 2024 which runs from 16th -18th November, is organised jointly by the Government of the Oriental Republic of Uruguay and the United Nations Economic Commission for Latin America and the Caribbean (ECLAC), the Secretariat for the eLAC initiative.
The conference is a crucial dialogue and springboard for Latin America and the Caribbean to accelerate the exploration of areas where greater support and cooperation are needed and to identify opportunities for collaboration. More information on eLAC 2024 may be found here.