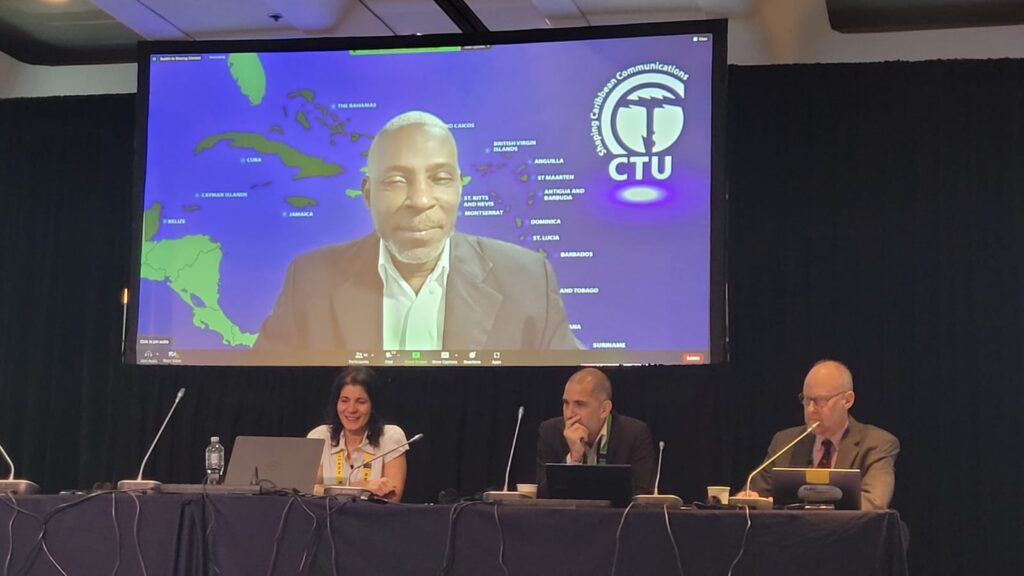 16th March 2023 – On behalf of the Caribbean Telecommunications Union, I would like to express our sincere appreciation and congratulations to you, Manal, for your exemplary leadership of ICANN's Governmental Advisory Committee in your extended tenure since 2017. 
You have presided over a period of unprecedented change in the life of ICANN and indeed our lifetimes, transitioning from in-person to virtual and now hybrid meetings, sharing the pain of time zone differences while sustaining progress of the work of the GAC. Through it all your leadership has been steadfast, efficient, focused, skillful, inclusive, gracious – most gracious – and ultimately, effective.
Your tenure has demonstrated the value of tapping the potential of each member of the GAC, whether from developed or developing country, whether man or woman, to serve for the collective good. You have also shown that good leadership in international affairs can be both firm and humble.
Thank you, Manal, for stepping forward and for stepping up. Now, as you step down, please do not step away. We hope that your experience and influence would not be lost to the GAC but that you are able to continue inspiring your country colleagues, the GAC and the wider ICANN community to contribute towards delivering on the global aspiration of One World, One Internet.
God speed and thank you again.