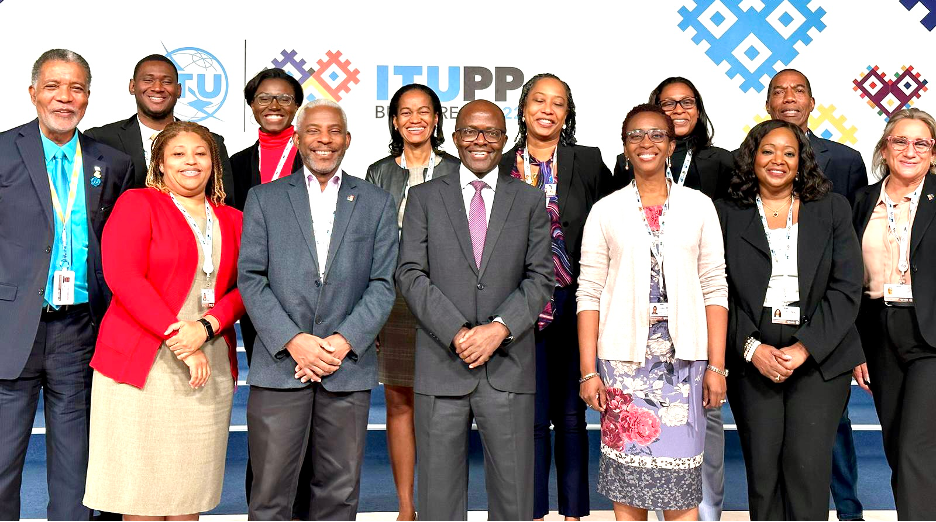 A Caribbean delegation from the Caribbean Telecommunications Union met with Dr. Cosmas Zavazava in a hybrid meeting on the side lines of the International Telecommunication Union (ITU) Plenipotentiary Conference 2022 (PP-22) in Bucharest, Romania.
Representatives from various Caribbean countries assured their support for and congratulated Dr. Zavazava on his election as the new Director Elect of Telecommunications Development Bureau (BDT) during the meeting held towards the end of PP-22.
Dr. Zavazava outlined his strategic goals and their significance for the Caribbean and Small Island Developing States (SIDS). Of this he said, "I reiterate my commitment to work with and support the Caribbean. I spent many years working for SIDS and would like to assure you that one of my passions is to mitigate the impact of natural disasters. I understand the vulnerability of the Caribbean SIDS and I will do everything possible to make sure that we have policies in place to make this happen."
Representatives from the Caribbean delegation requested greater support for and sustainability of the Barbados Regional Office, among other issues of interest to the Caribbean region, such as connectivity and capacity building.
Representatives from the CTU Member States Cuba, Grenada, Jamaica, Saint Lucia, The Commonwealth of The Bahamas and Trinidad and Tobago as well as the CTU Secretariat attended the meeting.