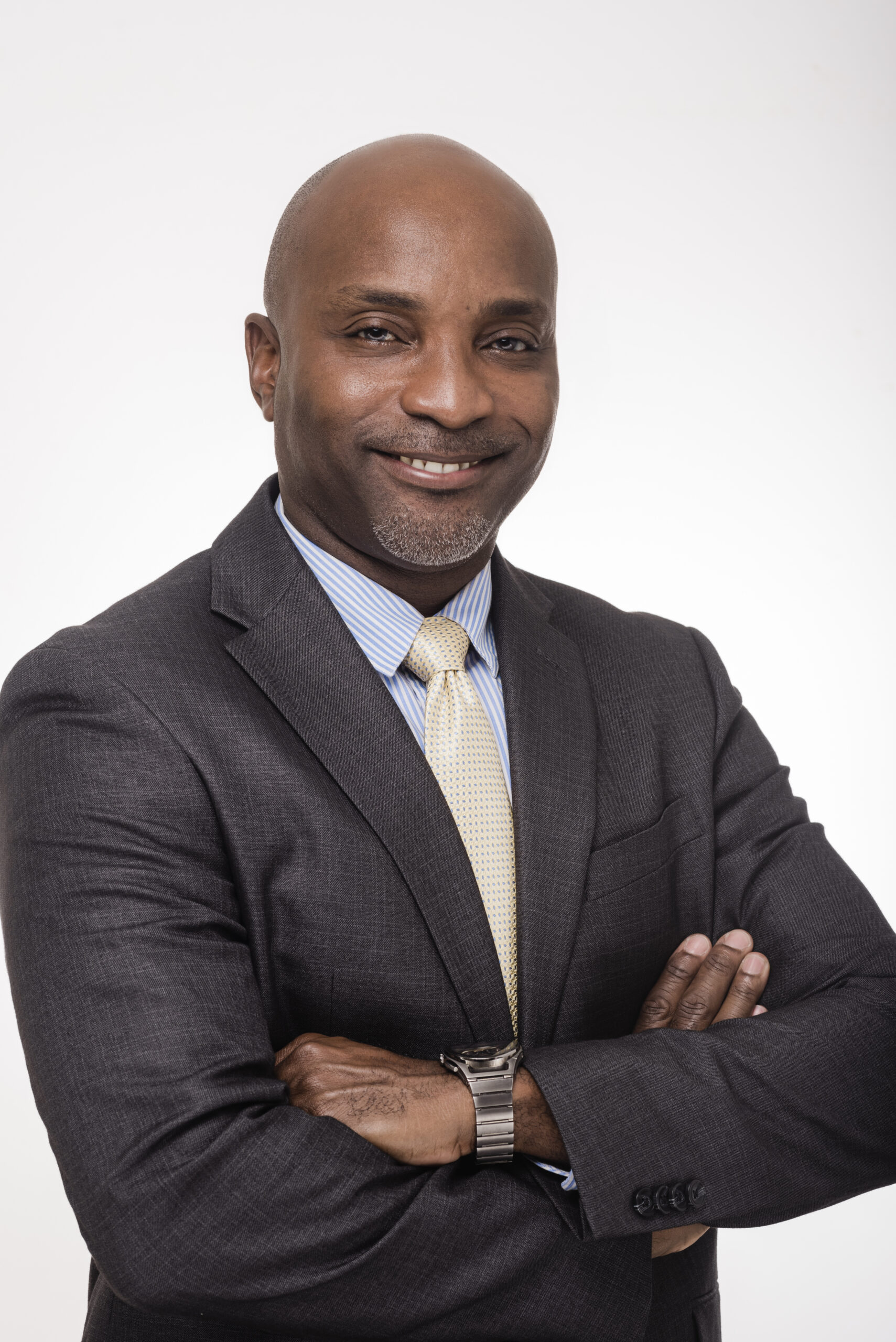 Mr. Rodney Taylor
Mr. Taylor was formerly the Chief Digital Technology Officer with Barbados' Ministry of Innovation, Science and Smart Technology (MIST), where he was the technical lead on Barbados' digital transformation, improving public sector service delivery through the strategic use of innovation, science, and SMART technology.
Mr. Taylor's over 20 years of professional experience includes management of the Information Systems Unit in Barbados' Ministry of Foreign Affairs and Foreign Trade and its overseas missions. He also previously served between 2010 and 2014 as the Business Development and Operations Manager at the CTU, where he worked with regional governments in the development of policies to govern information and communications technology (ICT) and represented the region in many international ICT conferences. He also led the work to operationalise the CTU's Caribbean Centre of Excellence, to offer consultancy services to the Member States and others.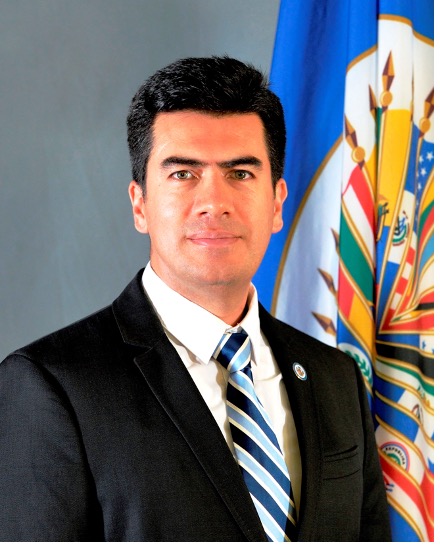 Mr. OSCAR G. LEON SUAREZ
Resourceful strategic leader with trackable successes over 25 years of ICT experience. Major strengths include planning and execution of policy and regulatory strategies: team management for technology projects and an active network of contacts (government, regulatory, private sector, industry associations, civil society organizations and other multilateral organizations). Recognized for strong result orientation, high degree of integrity, transparency and responsibility. Great ability developing and implementing successful solutions for corporate responsibility and social investment.
Electronic Engineer with post grade in Telecommunications Project Management and a Master in Business Administration. Currently Executive Secretary of the Inter-American Telecommunications Commission. Former General Director of NATIONAL SPECTRUM AGENCY of Colombia. Also was Regulatory Manager of CLARO Colombia (AMERICA MÓVIL) and he has been advisor of multiple ICT Ministers and Regulatory Authorities in Latin America. He worked in the COLOMBIAN TELECOMMUNICATION REGULATOR and as Project Director in Solutions Providers of MICROSOFT.
Mr. OSCAR LEON SUAREZ, in his role as Executive Secretary of the Inter-American Telecommunications Commission (CITEL), has been a fundamental ally in the development of agreements, execution of projects, and telecommunications programs in Latin America and the Caribbean. Mr. LEON has promoted and supported the development of the telecommunications industry in Latin America, which has attracted a greater number of American companies as associate members of the Inter-American Telecommunications Commission. ICT Ministries, Head of Regulators, and telecommunications companies of the Americas seek the technical advice of Mr. OSCAR LEON SUAREZ to improve the conditions of their telecommunications industries in the Americas and massify the use of information technology.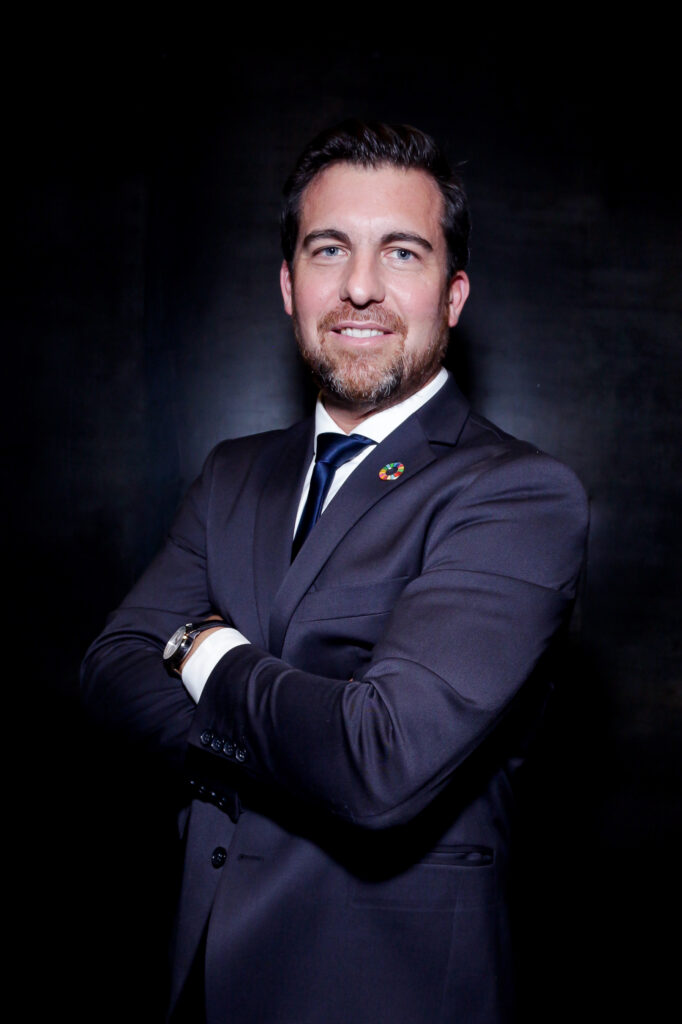 LUCAS GALLITTO
English
Head of Latin America, GSMA
Lucas is the Head of Latin America for the GSMA, leading a highly experienced cross-functional team to advance the impact, growth, and sustainability of digital economies by collaboration between the mobile industry, policymakers, technology ecosystem and international organizations.
He is a telecommunications executive with over 15 years of commercial, operational, regulatory and external affairs experience working for multinational companies in the digital ecosystem.
He leads the advocacy initiatives, contributing with new ideas and analysis to the regional policy dialogue at a time when emerging digital technologies and widespread broadband connectivity are reshaping society and the economy. His areas of responsibility include securing critical spectrum resources for mobile, promoting best practice in matters such as regulation, taxation, security and privacy, as well as fostering digital empowerment for citizens.
Lucas holds a Master in Business Administration (MBA) and has a degree in Telecommunications Engineering.
Spanish
Director para América Latina, GSMA
Como Director para América Latina de la GSMA, Lucas lidera un equipo multidisciplinario altamente experimentado para promover el impacto, el crecimiento y la sostenibilidad de las economías digitales mediante la colaboración entre la industria móvil, los hacedores de políticas públicas, el ecosistema tecnológico y las organizaciones internacionales.
Es un ejecutivo de telecomunicaciones con más de 15 años de experiencia comercial, operativa, regulatoria y de asuntos externos en empresas multinacionales del ecosistema digital.
Dirige las iniciativas de advocacy, contribuyendo con nuevas ideas y análisis al diálogo regional de políticas públicas en un momento en que las tecnologías digitales emergentes y la conectividad de banda ancha están transformando la sociedad y la economía. Sus áreas de responsabilidad incluyen asegurar recursos críticos de espectro para la industria móvil, promover las mejores prácticas en campos como regulación, impuestos, seguridad y privacidad, así como fomentar el empoderamiento digital de los ciudadanos.
Lucas tiene una Maestría en Administración de Negocios (MBA) y un título de Ingeniería en Telecomunicaciones.
Portuguese
Diretor para a América Latina
Como Diretor para a América Latina da GSMA, Lucas lidera uma equipe multidisciplinar e altamente experiente buscando promover impacto, crescimento e sustentabilidade das economias digitais por meio da colaboração entre a indústria móvel, formuladores de políticas, ecossistema de tecnologia e organizações internacionais.
Ele é um executivo de telecomunicações com mais de 15 anos de experiência nas áreas comercial, operacional, regulatória e assuntos externos em empresas multinacionais no ecossistema digital.
Lucas dirige as atividades de advocacy da GSMA, contribuindo com novas ideias para o diálogo regional de políticas públicas em um momento em que as tecnologias digitais emergentes e a conectividade de banda larga estão transformando a sociedade e a economia. Suas atribuições consistem em assegurar recursos de espectro crítico para os serviços móveis, promover as melhores práticas em áreas como regulamentação, tributação, segurança e privacidade, bem como fomentar o empoderamento digital para os cidadãos.
Ele é mestre em Administração de Empresas (MBA) e graduado em Engenharia de Telecomunicações.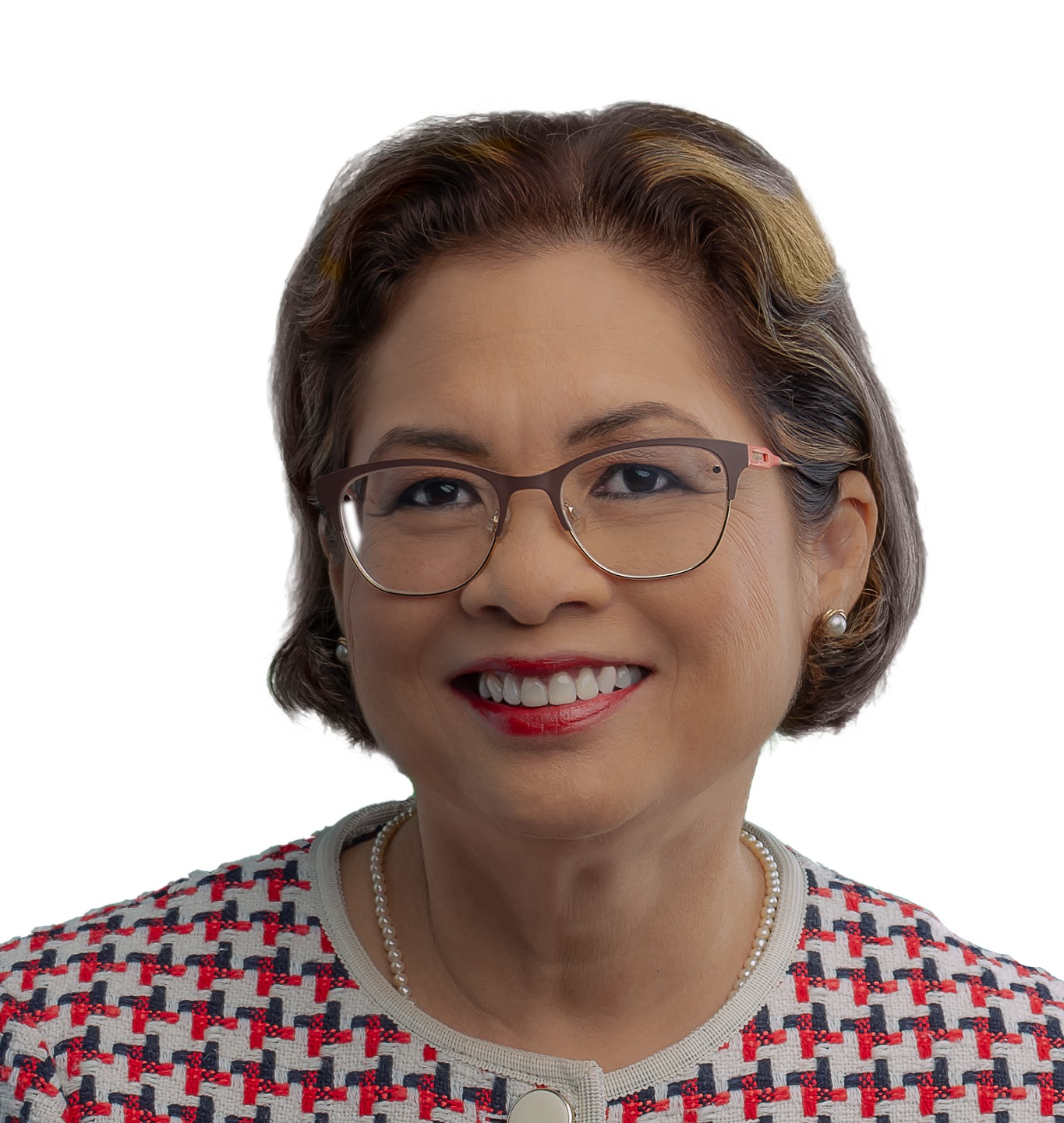 Dr. Kim Mallalieu
As a keen advocate for gender equality for development, Kim Mallalieu is vice chair of the Advisory Board for the Network of Women (NoW) in the International Telecommunication Union's Development Sector (ITU-D), and chair of the NoW in Permanent Consultative Committee I of the Inter‑American Telecommunication Commission (CITEL). She is also deputy chairman of the Board of the Telecommunications Authority of Trinidad and Tobago (TATT); and senior lecturer in the Department of Electrical and Computer Engineering at The University of the West Indies (UWI), where she chairs the ICT Steering Committee of the St. Augustine Campus.
Dr. Mallalieu's credentials include a BS in Electrical Engineering from MIT and PhD in Electrical and Electronic Engineering from University College London. She is a licensed amateur radio and GMDSS short range operator, and the recipient of local, regional and international teaching and research awards, and other awards of distinction.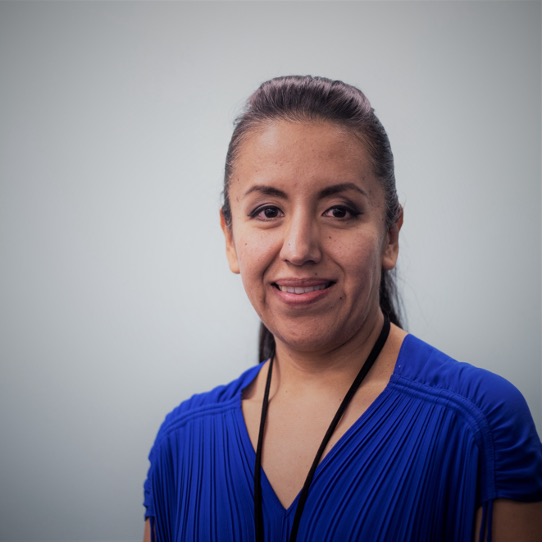 Dr. Tania Villa
Tania VILLA works for the telecommunication's regulator authority in Mexico, the IFT, acting as the Director General for Spectrum Planning.
Prior to her work at IFT, Tania studied and worked in Europe for seven years. She holds a PhD degree from TELECOM PARISTECH and a master's degree in wireless systems from KTH in Stockholm.
Tania worked on several research projects at the Deutsche Telekom Research and Innovation Laboratories in Germany, and she was a research fellow at the Humboldt University in Berlin to collaborate in projects related to wireless communications. Tania also worked as a researcher at the INSTITUT EURECOM in Sophia Antipolis, France.
Since March 2022, Tania was appointed as the Chairperson for the ITU-T Study Group 12 in charge of defining standards and international recommendations on performance, quality of service and quality of experience​.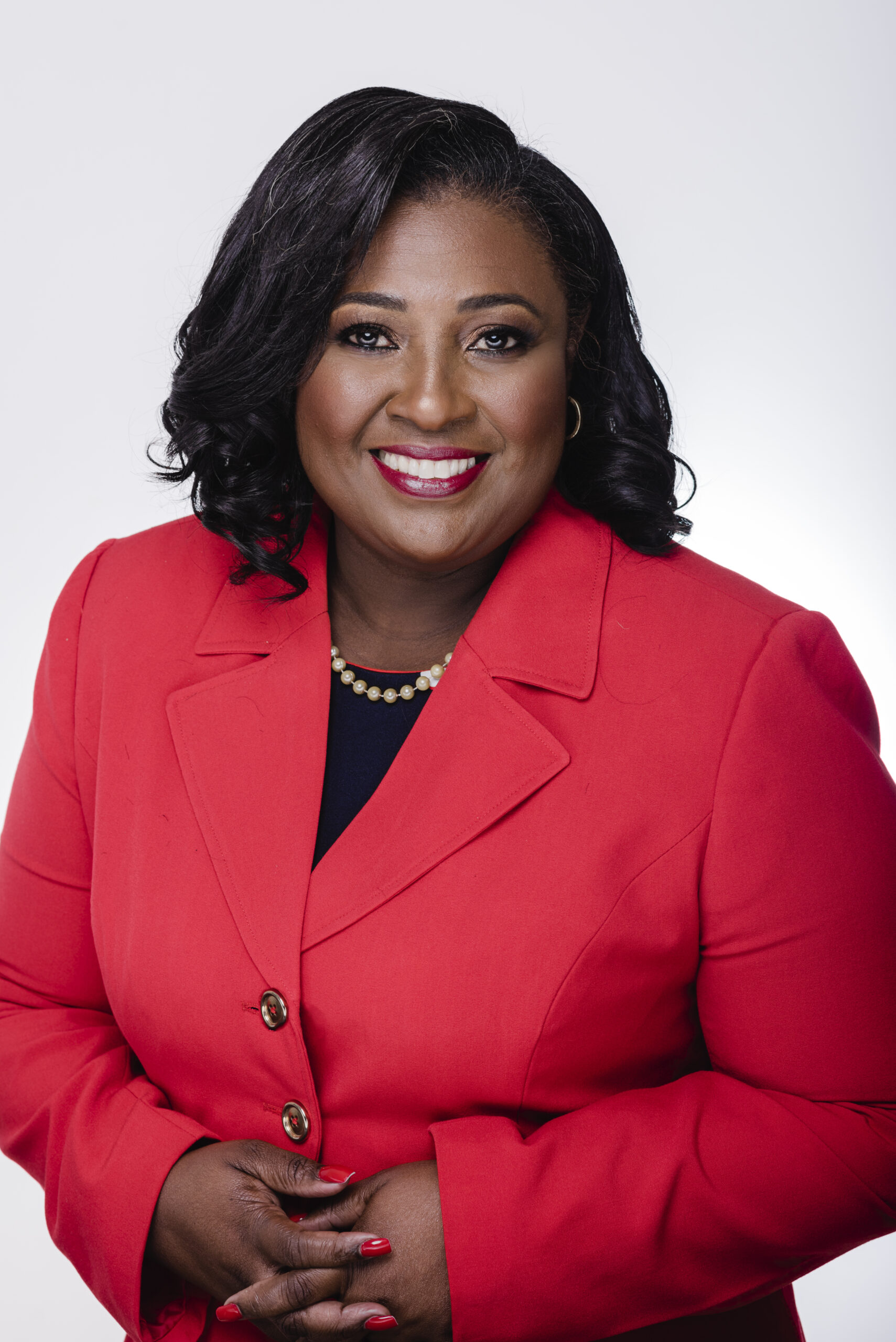 Ms. Francola John
Francola John brings over two decades of expertise in Operations Management and Corporate Event Project Management to the CTU, having served both private and public sector organizations in Trinidad and Tobago.  
In her role as a consultant for many major international conferences hosted in Trinidad and Tobago, Ms. John consistently showcased her fervour and commitment to strategic events, top-tier stakeholder engagement, leadership, service excellence, and continuous professional growth. Her collaboration with the CTU commenced in 2011, during which she has adeptly managed a plethora of intricate events at local, regional, and international levels for the organization.
Ms. John serves as the CTU's designated Focal Point for the International Telecommunication Union (ITU) Network of Women (NoW). This network propels gender balance in the activities, policy decisions, and outcomes of global ICT initiatives. The CTU is taking strides towards building a community where, across our twenty (20) Member States, female delegates bolster one another, broaden their networks, advocate and exchange knowledge and experiences. This not only amplifies the active participation of women in ITU activities and the wider ICT sector but also elevates their visibility, enabling them to assume larger responsibilities in international ICT forums. The initiative also encourages expert female delegates to mentor up-and-coming ICT professionals, cultivating a robust foundation for women in the digital domain.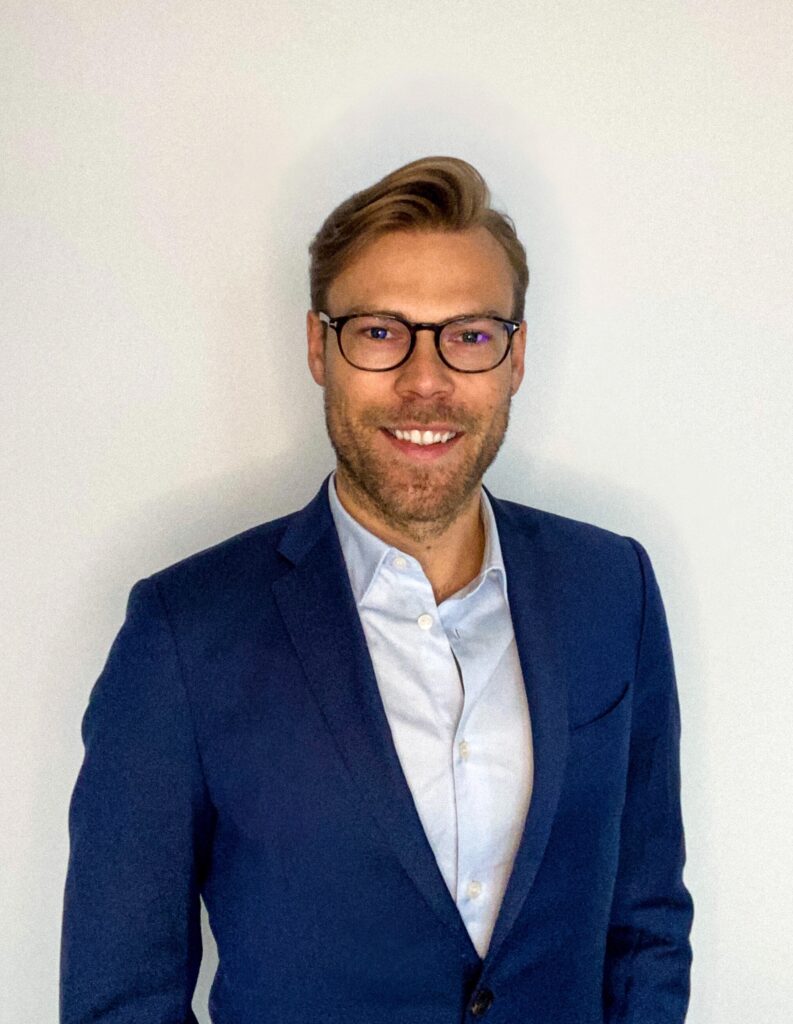 Melle Tiel Groenestege
Melle Tiel Groenestege is Director Policy & Advocacy of the Digital Inclusion programmes at the GSMA, the trade association representing the interests of mobile operators and the broader ecosystem worldwide. He works on policies and advocacy campaigns to address the barriers to mobile internet adoption, bridging the digital gender divide and expanding mobile broadband coverage in rural areas.
Prior to joining the GSMA, Melle was responsible for Government Relations and worked on digital public policy issues at the headquarters of VEON, a telecommunications provider active in emerging markets. Before joining VEON, he worked at the International Telecommunications Union (ITU) on corporate strategy, focusing on the role of digital technologies in advancing the UN Sustainable Development Agenda.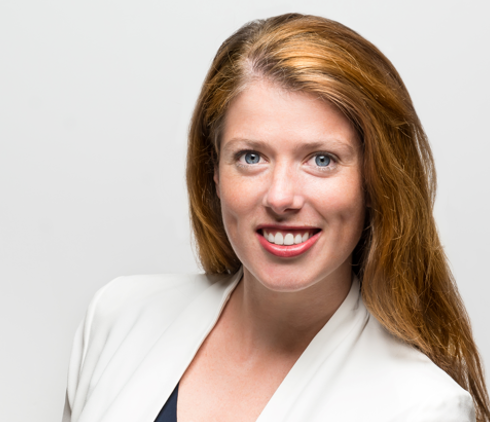 Pippa McDougall
Pippa McDougall is the Senior Advocacy Manager for GSMA's Connected Women team, advocating for the digital and financial inclusion of women and girls in low-and middle income countries.
Prior to joining GSMA, Pippa worked as an International Consultant for SheTrades Initiative at the International Trade Centre (ITC), which is a joint agency of the United Nations and the World Trade Organization, based in Geneva, Switzerland.
Before joining ITC, Pippa worked for the Government of Canada on public policy as a Legislative Assistant to a Canadian Member of Parliament.
Pippa holds a Master's degree in the Political Economy of Emerging Markets from King's College London in the UK, and a Bachelor's degree in International Development and Political Science from Queen's University in Canada.